Carrier Pearl Split-system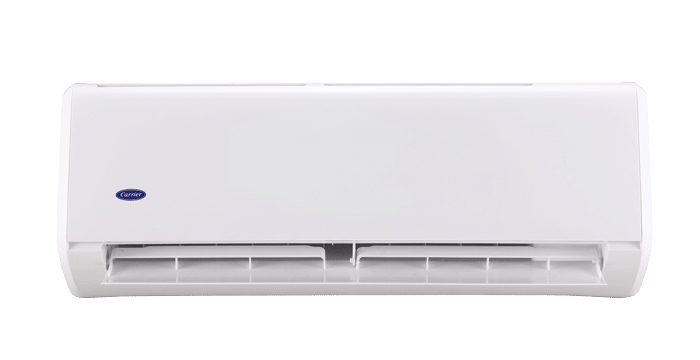 Carrier Pearl Split-system
Better comfort and power saving – the Carrier Pearl range of inverter Hi-Wall Split System Air Conditioner Units with DC technology will give you a comfortable and energy efficient heating or cooling solution.
Key Features
5 year warranty for consumer confidence.
Reverse cycle for heating and cooling.
Brushless DC inverter motor designed to use electricity efficiently and effectively.
Rapid heat and cool function which increses power temporarily to achieve desired temperature quickly before returning to normal power.
The indoor unit can operate at a lower noise level.
Self-cleaning removes moisture which can cause mould to form on the indoor unit.
Low maintenance and easy to install.
Use of R410A non ozone depleting refrigerant.
Wireless or optional wired or WiFi controller. Ideal for use in both residential andf commercial applications such as aged care, hospitals, hotels, schools and office buildings
Install Description
New install (Back to back) or Replacement (Back to back) Remove and dispose of old air conditioner. Install split system air conditioner including electrical supply and wall bracket for condenser.
Please contact Vision Electrical to give you a free quote for your install.